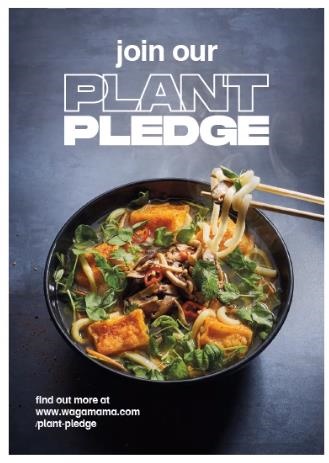 plant pledge
we believe in eating more plants for the planet. a simple shift in habit, for a powerful change to our habitat
whether it's finding a new go-to vegan side or eating plants exclusively. we're on a mission to make those choices, both big + small, with you.
so this september, we are proudly launching our plant pledge. join our journey now + make a plant pledge of your own, even if it's just a vegan swap on your next visit.
we know ordering a new favourite can feel risky so we'll make your small choice for positive change a little easier with a plant-powered gesture – enjoy a vegan side on us on your next visit.
sign up now | www.wagamama.com/plant-pledge